Delivering high-impact I.T. through world-class strategic partnerships!
Your business depends on strategic business partners. So does ours! We have aligned ourselves with industry-leading strategic partners to give even more business technology support value to companies like yours.
Kraft Technology Group provides fully managed I.T. services, cyber-security services, cloud services, and a wide-range of other pro-growth I.T. services for small to mid-size businesses throughout the Nashville region.
Need some support for these major technology brands? We have long-standing, established relationships with these I.T. solution providers.

Dell
Dell Inc is an American based technology company involved in every aspect of computing. Dell is active in sales, repair, production, and technical services for both hardware and software. Dell prides itself on being at the forefront of technological advances - including cloud computing and data storage systems.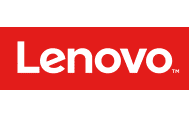 Lenovo
Lenovo Group Ltd, headquartered in Beijing, China, is the world leader in computer sales. Lenovo engineers its own hardware and software - ThinkPad, IdeaPad, and Yoga (notebook computing), as well as IdeaCentre and ThinkCentre (desktop computing). Lenovo produces entertainment units and business accessories such as technologically advanced televisions and smartphones along with data management solutions and storage options.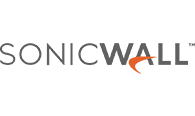 SonicWALL
SonicWALL, creates hardware to deal with the challenges involved in cyber security. SonicWALL offers products uniquely equipped to protect against security threats including data recovery, anti-spam software, VPNs, and firewall protection and management. SonicWALL is the holder of 130 patents for innovative security devices and is a leader in network and data security service.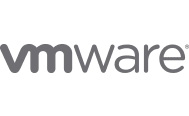 VMWare
VMWare, a division of Dell Technologies, is a California-based company that specializes in virtualization and cloud software. VMWare's software is unique in that it operates on both Windows-based computer systems as well as computers which function without an additional operating system.

Hewlett-Packard
Hewlett-Packard, a company based in Palo Alto, California, specializes in hardware and software solutions for small and large scale businesses as well as corporations with a focus on education, health care, and government. Hewlett Packard designs, produces, and sells computers and computer related devices and accessories such as printers and other imaging design products. Hewlett-Packard is active in providing data storage and networking services as well as software design.

Aruba
Aruba is a subsidiary of Hewlett-Packard. Located in Santa Clara, California, Aruba is a company that sells equipment for networking and LAN wireless services. Aruba is a vendor of their proprietary software AirWave Wireless which is a network management resource. Aruba also sells products that assist with mobility control and access points.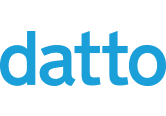 Datto
Datto, a company whose primary purpose is business continuity, was founded in Connecticut and now has offices worldwide. They specialize in data backup and recovery as well as advanced cloud computing services. Datto's network management program includes backup protocols to ensure uninterrupted internet service to its clients.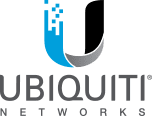 Ubiquiti Networks
Ubiquiti Networks is a California-based technology company. Ubiquiti Networks focuses on both wired and wireless products for corporations. In addition to these products, Ubiquiti Networks is also a vendor of solar powered grid kits. Among their line of network tools are the Super Range and Xtreme Range radio cards which reduce data transmission speeds and overall internet congestion.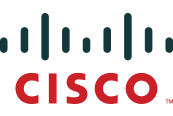 Cisco
Cisco Systems, Inc is a multinational technology corporation based in the Silicon Valley. Cisco designs, produces, and sells hardware for networking as well as other products for advanced technical uses. Cisco is a leader in very specific technology markets including the Internet of Things (IoT), domain security, and energy management. Cisco also sells communications equipment for a variety of different mediums.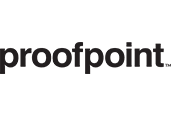 Proofpoint
Proofpoint is a global company specializing in security. They provide protection through implementing platforms to detect threats to your network. They excel at preserving the corporate integrity of all communication avenues including email and social media. Proofpoint keeps its clients up to date on the latest compliance protocols.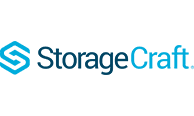 StorageCraft
StorageCraft is an American business continuity company operating in Utah. StorageCraft specializes in cloud computing services, data recovery and backup, and storage solutions for corporations. They also offer network security and protection against cyber threats. StorageCraft has developed a brand specific software marketed and sold under the names Shadow Control, Shadow Protect, Image Manager, and GranularRecovery for Exchange.
Fortinet
Fortinet is an American corporation based in California with offices throughout the United States. Fortinet designs and sells software for cybersecurity issues. They also sell devices and services to aid with network security such as firewalls, anti-virus protection, and products which prevent the intrusion of corporate privacy. Their network security services are sold under the brand name FortiGuard.

Adobe
Adobe Systems is a software company headquartered in San Jose, California. Adobe specializes in expanding multimedia capabilities through creative platforms. Recently, Adobe has been developing more software for broader internet applications. Adobe is best known for its products Photoshop, Acrobat Reader, the Portable Document Format (PDF), Adobe Creative Suite, and Adobe Creative Cloud.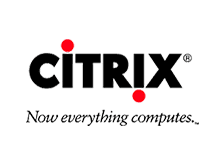 Citrix
Citrix is a cloud computing company that enables mobile workstyles. They believe that your work and your personal life are not mutually exclusive.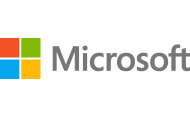 Microsoft
Microsoft, located in Redmond, Washington, is a large-scale, internationally recognized technology company. Microsoft designs, creates, and manufactures its own hardware and software. Microsoft is best known for its Windows operating systems as well as Internet Explorer, the Microsoft Office Suite, and the Edge web browsers. In addition to this, Microsoft is the creator of the Xbox console and line of gaming products and the Microsoft Surface tablet and its successors.
Our strategic partnerships help us give you a competitive edge! Contact us now at (615) 782-4254 or info@kraftgrp.com.