How Can Supplemental Support or vCIO Services Help?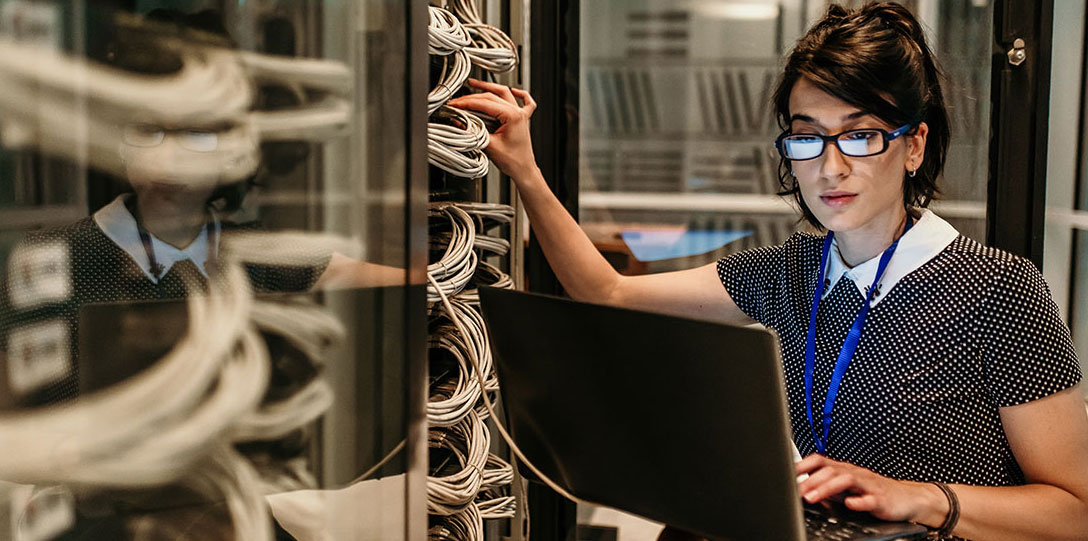 The virtual CIO provided by KTG begins the process by performing a comprehensive assessment of a company's current IT environment to pinpoint any potential weaknesses in need of fortification. A vital part of this evaluation includes a thorough understanding of the business' initiatives, resources, goals, and budgetary constraints. With this information at hand, the KTG vCIO is able to make specific recommendations to unite resources and needed expenditures with important processes, policies, and compliance legislation for the client's industry.
KTG vCIO services ensure regular management of all IT-related projects but do not stop there. We take our role as an IT mentor seriously, endeavoring to equip each of our clients' staff with the skills they need to excel at their job.
We also provide assistance to overcome internal technology service gaps, acting as a single point of contact with the company's vendors to ensure complete satisfaction and to bring resolution to any troubling IT problems.
Key Benefits of Supplemental Support or vCIO Services
Help for overloaded internal IT staff
Fill-in for vacations, maternity leave, and extended absences
Provide specializations that are often not available in internal IT departments
Consistent, predictable IT costs
Security protocols regularly fortified to provide optimal defense
Holistic strategies for disaster recovery, restoration, and business continuity
Strategic IT roadmaps to maximize ROI and support an efficient workflow
What Can a vCIO Do for My Business?
A vCIO from KTG provides comprehensive IT support, strategy, and solutions to help businesses resolve ongoing technology issues achieve their ideal IT working environment, and realize their operational outcomes.
Among the services we assist with are:
Technology Roadmap
A vCIO from KTG helps businesses by designing an IT road map to assist with planning measures. Each roadmap is designed to support growth and is optimized to work in tandem with the achievement of operational objectives.
IT Budgeting:
KTG's vCIO ensures technology investments are targeted and well thought out, ensuring a maximum return on investment (ROI).
Impartial IT Strategic Planning:
As an objective partner in a business' technology team, the KTG vCIO is poised to offer unbiased advice to assist with strategic planning for a business' future.
Vendor Selection and Management:
Selecting the right vendors is a key component of an IT department that operates seamlessly. The KTG vCIO provides strategic recommendations for IT purchases and acts as the point of contact between our clients and those from whom they purchase products and services.
Streamline Business Processes with Technology:
Resources not in use are costly for businesses. KTG vCIO services prioritize the streamlining of our clients' IT assets to promote efficient workflow. This approach allows our customers to enjoy their ideal IT working environment while also realizing cost savings.
Disaster Recovery Planning:
A comprehensive strategy for data backup, restoration, and business continuity is vital for the continued health of any business. We assist our clients with achieving the peace of mind that comes from knowing their IT data, networks, and systems are protected in the event that disaster should strike.
Engage With Our vCIO Services Team
Kraft Technology Group is here to help with all your technology service needs.  Schedule a consultation with a KTG vCIO and learn how our team can help.  Schedule a call through our live chat operator or give our office a call anytime.
---