Where Can I Find Reliable Business IT Services?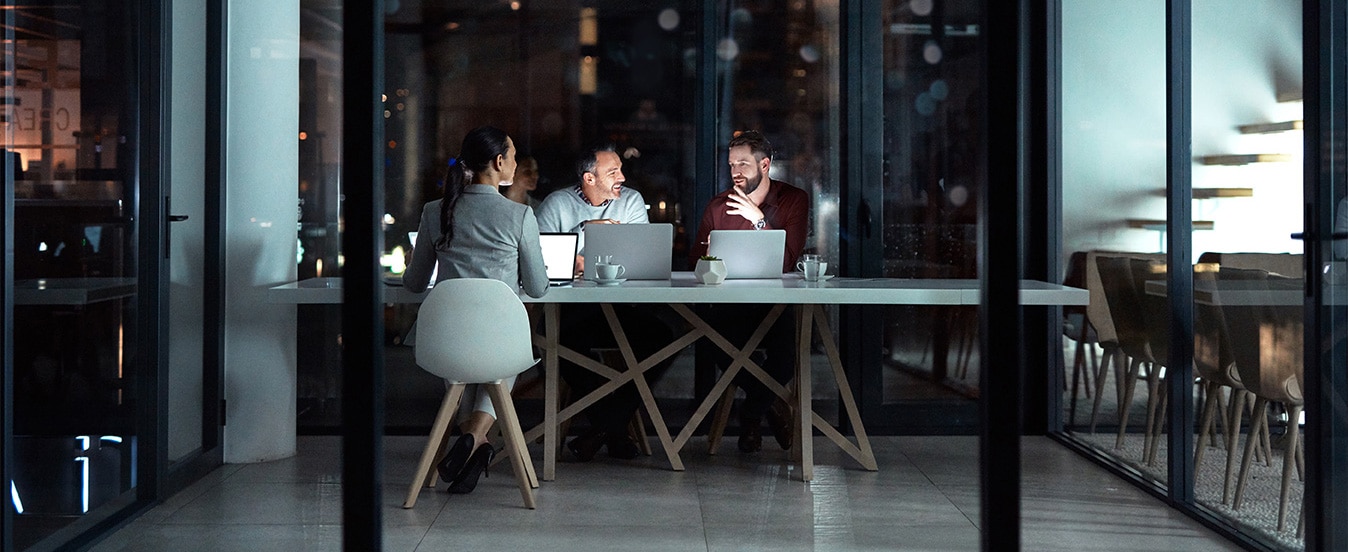 Kraft Technology Group maintains a passion for assisting the small to midsize business market – helping them achieve their ideal IT environment to support the attainment of their operational outcomes. The KTG team leverages industry-leading IT solutions backed by our vast experience of successfully managing the technology resources of many small to midsize businesses over our years of service.
KTG Helps Integrate Your Technology Into Your Overall Business Strategy
Small to midsize companies across the Nashville area struggle with their technology. Why? Because they don't know who to call and they don't know who they can trust to help them integrate their technology into their overall business strategy.
The Kraft family of businesses has been around for decades and is a trusted name throughout Tennessee. KTG, a proud member of the Kraft family of businesses, works with businesses just like yours each day to fix complex technical issues and provide a seamless, secure, and stable online working environment for their employees.
Some of the IT issues that we navigate for our clients are:
What should be my data backup strategy?
How do we expand our network for a facility addition or renovation?
How do I keep hackers, adware, and malware out of my system?
Is there a way to use technology to reach my organizational goals?
How concerned should I be about ransomware and what should I do about it?
How do I provide all the advantages of our office technology to remote or traveling employees?
What do I do to get my applications to "talk" to each other so we can eliminate some manual data entry?
Five Leading Reasons Small to Midsize Businesses Should Consider Outsourced IT Support

Technology resources will be maintained and protected against slowdowns and crashes

Enhanced security through proactive and comprehensive solutions and an emphasis on employee cybersecurity awareness training

Compliance expertise across a breadth of industries to support HIPAA, FINRA, PCI DSS, and other efforts.

Improved opportunities for efficiency in terms of day-to-day processes through integration and automation

Comprehensive IT support that can be bundled into a plan within a fixed monthly payment
What Can a Partnership with KTG Do for My Small to Midsize Business?
The team of IT professionals at KTG prioritize addressing any immediate concerns and strive to ensure that each client's systems are fortified to provide top-tier security and stability. KTG provides managed IT services that are fit to the client's business needs. Once this is established, the KTG staff works on helping you better address each and every challenge in terms of workflow, processes, and more. We'll find ways to integrate technology into your overall business strategy – helping you achieve your organizational goals.
Schedule A Business IT Services Consultation
Book a no-obligation business IT services consultation with a member of the Kraft Technology Group team.  We're experts at what we do and we want to help you with all your business IT needs.
Speak with our live chat representative or call our office. We're ready to help.
---