Where Can I Find a Reputable IT Support Firm for Comprehensive Outsourced Managed IT Services?
Technology assets that frequently experience disruptions and outright IT failures pose a major obstacle for any business. Most companies now rely heavily on their IT assets to effectively accomplish their workload. As a result, the standard of always-on IT functionality is a business necessity, not a luxury.
For many businesses, navigating through the minefield of Nashville IT support companies is a daunting task, leading to confusion and frustration. Kraft Technology Group proudly offers its holistic set of Managed IT Services to help companies achieve their ideal IT working environment, supporting streamlined workflow processes. Our team helps businesses leverage the benefits of consistent uptime, and reduce technology disruptions in order to support efficient business operations.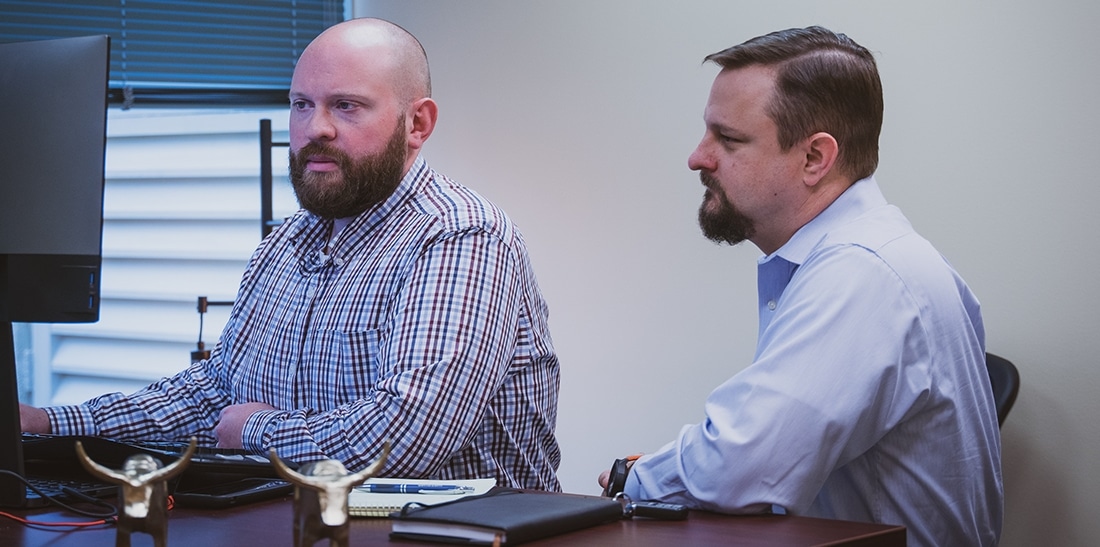 What Services Can I Expect from Kraft Technology Group?
Regular technology maintenance backed by proactive protocols
Installation of all updates and upgrades to remain current and safe from threats
Strategic executive-level IT consulting
Continuous monitoring, management, and maintenance of IT networks and systems
Remote IT support services to encourage continuous workflow
Fully outsourced IT services or supplemental assistance for in-house IT staff
Five Advantages Businesses Can Realize with Managed IT Services

A team of dedicated, highly qualified IT professionals on your side

Comprehensive IT packages to address your business' specific needs

Targeted technology expenses for the wise investment of budgeted funds

Customized IT assets that work in sync with your industry and unique workflow

Access to the latest proven technology solutions
Our professional staff has the expertise to work within both Windows and Apple platforms. We work tirelessly to proactively configure, maintain, and monitor each company's technology infrastructure to set it up and maintain it for peak performance.
KTG makes it our priority to fortify each system with proactive cybersecurity protocols, ensuring a premium level protection for data and networks. To accomplish this goal, we leverage our significant experience combined with industry-leading IT solutions, creating an IT environment that supports both your workload and organizational objectives.
What Will Managed IT Services Cost?
The KTG team of IT professionals understands the importance of businesses investing their technology budgets wisely. We also recognize that outsourced IT services can be extremely costly. That's why our comprehensive set of Managed IT Services is available on a subscription basis, paid out in easily affordable monthly installments. The KTG Managed IT Services suite is all-inclusive, making payments easy to predict, with no hidden surprises for unexpected add-ons or repairs.
Ready To Meet With Our Nashville IT Team?
Kraft Technology Group is here to help you with all your business IT needs.  Reach to our team using the live chat on this page or send us an email through our contact us page.  We're looking forward to being your next Managed IT Services company in Nashville.
---