What You Need to Know About Android Malware
Hackers are devising new ways to infect phones with malware. Learn about the latest attack on Android phones and how to minimize your risk of getting malware.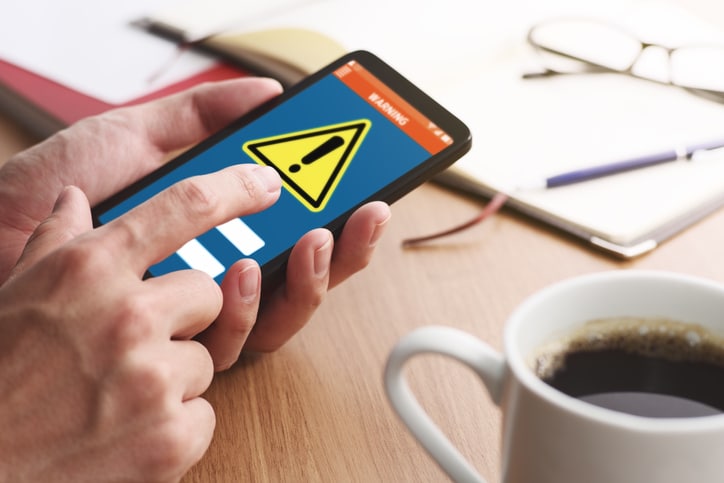 Since the first computer operating systems hit the market, malware has been a serious security concern. Today, malware can infect not only desktop and laptop computers, but devices that are connected to nearly everything we do: our phones. In July 2019, cybersecurity experts found that up to 25 million Android phones were infected with malware masquerading as trusted apps like WhatsApp. Here's what you need to know.
Imposter Apps
The latest malware threat was able to breach Google's Android OS and replace legitimate apps with "zombified" versions that bombard users with unwanted ads. The outbreak affected approximately 15 million phones in India, 300,000 in the U.S., and nearly 140,000 in the U.K., making it one of the most devastating cyberattacks of the decade.
The malware was traced back to 9apps.com, a third-party app store owned by Chinese company Alibaba. Hackers that plant malware on these sites usually target users in developing nations, though this particular attack hit a significant number of phones in the states and the U.K.
Research thus far into the imposter apps found no threat apart from malicious ads. However, hackers that employ this type of attack can potentially do much more evil such as stealing user data, tracking user locations, and even accessing private messages.
How Does the Malware Work?
The malware is programed into a variety of apps such as photo editors, games, and messaging apps and made available for download. Once downloaded, the app runs the malware, which is often disguised as a harmless app update. The malware then corrupts popular apps such as WhatsApp, turning them into zombie apps that launch unwanted ads. In this case, the hacker's end goal appears to be to trick users into tapping the ads and generating revenue via a pay-per-click scheme. Fortunately, the malware does not appear to affect other data stored on the phone.
Who's Behind the Malware?
Experts have linked the malware to a Guangzhou company involved in developing and marketing apps for Android phones. While most of the carrier apps were made available on third-party storefronts, the hackers may have considered sneaking the apps onto Google Play. Researchers at Check Point are working closely with Google to identify and take down potential malware installers.
How to Protect Your Android Phone from Malware
A good first step in minimizing your risk of malware is to update your phone to the latest version of Android OS. Be wary of downloading apps on third-party stores, which typically have fewer security measures in place than the official Google Play store. Even after taking these precautions, you should still be proactive in recognizing red flags. For example, if an app suddenly starts displaying ads or behaving differently than before, it's likely infected. To fix this, navigate to your phone's app info list and uninstall ones you don't recognize.
No matter how many security updates Google releases, hackers will find and exploit loopholes. You can help stop hackers by being aware and reporting suspicious activity on your Android phone to Google.
---