We like tech, it's what we do. As the holiday shopping season kicks into overdrive, we are bringing you 12 of the most requested, most wanted tech gifts for 2017. Check back each business day between now and December 19th for another must-have tech item and why you should check it out.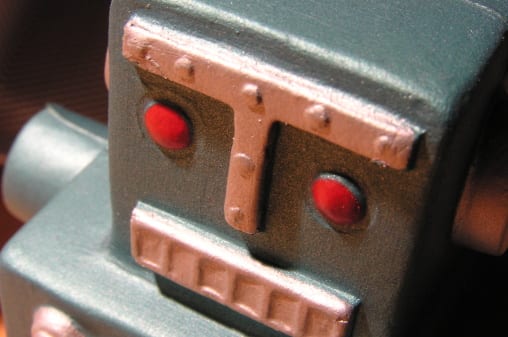 In 2015 Sphero released their app-connected robot, BB-8, to tie-in with Star Wars The Force Awakens. Now, with this year's release of The Last Jedi, Sphero has done it again with two new droids, R2-D2 and BB-9E. R2, of course, moves on treads and can move sideways if wanted or he can bring out his third leg and use it to lean back and navigate tougher terrain like carpeting.
R2's head turns, and he has plenty of lights and sounds from built-in speakers, something BB-8 didn't have. You can draw a path with your finger on the app and R2 will follow it. There's also a button to have R2 "flip out" so to speak, where he shakes and makes noise before falling over.
Like its droid brothers, the BB-9E droid uses the same app as the other two and can be controlled via app or voice commands. The three droids are in scale with each other and 12-inch action figures.
Sphero is planning to add new ways for the droids to interact with each other and their surroundings. Right now, you can have them watch Rogue One or The Force Awakens, and the droids will react at certain points thanks to scripted points in the movies and the app listens for these cues to cause the droids reactions.
If you've got a Star Wars fan on your list this Christmas, no doubt they've already got these little guys on their list. At just $180 for R2-D2 and $150 for BB-9E, they are affordable enough to get both…assuming you can find one. As is the case with most items on our list of Top 12 Tech Gifts, these droids are in short supply but revered by Star Wars fans all over.
Happy Holidays and good luck on the tech hunt from all of us here at Kraft Technology Group.
---