We like tech, it's what we do. As the holiday shopping season kicks into overdrive, we are bringing you 12 of the most requested, most wanted tech gifts for 2017. Check back each business day between now and December 19th for another must-have tech item and why you should check it out.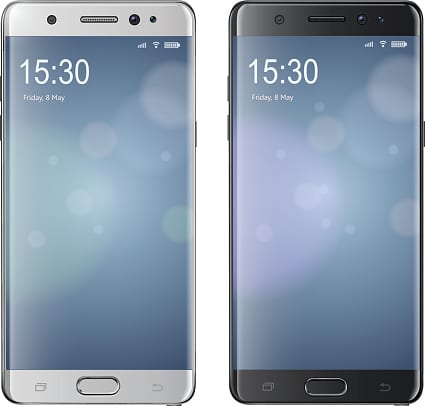 The Samsung Galaxy Tab S3 has an all-glass design with four speakers and a High Dynamic Range (HDR) ready display. HDR offers better contrast and a better color range than regular HD does, making this the tablet of choice for all your streaming needs. The speakers are positioned in the corners and the sound moves accordingly when the device is rotated.
The tablet also comes packaged with a revamped Samsung S-Pen stylus. If you are one who enjoys taking notes on your tablet or prefer doing a lot with a pen, this stylus writes smoothly and never has to be synced or charged. Besides writing, the S-Pen adds precision to coloring, drawing, and more. There's also an add-on keyboard ($130) for those who want to use theirs as a word processor or for using the internet.
The Tab S3 uses a USB-C connection for fast charging, has a fingerprint sensor on the home button, and uses an all-glass design, rather than aluminum like most tablets do. Unlike your iPhone, this tablet is equipped with a standard headphone jack, so that you can use your current headphones with it.
The Tab S3 really shines when playing video. The screen is crisp and sharp, and the sound is loud and clear thanks to the four-speaker setup. It is the first and so far, the only, HDR-ready tablet on the market. If the sticker price doesn't give you pause ($599), then the Galaxy Tab S3 is the tablet to get this Christmas.
Happy Holidays and good luck on the tech hunt from all of us here at Kraft Technology Group!
---