Strategic Software Training to Promote Workflow Efficiency
Should I Invest Some of My Technology Budget into Software Training for My Employees?
Business owners invest a lot of time and money into the purchase of the correct software to support their industry-specific workflow. However, having the right tools in place is only a starting point. If a business' employees lack the ability to leverage those technologies to the fullest extent, a company never makes use of the full potential of their IT assets.
Four Reasons Software Training is Important
Promotes a streamlined workflow
Improves morale amongst employees
Reduces labor costs due to more efficient work processes
Enhances the potential for profitability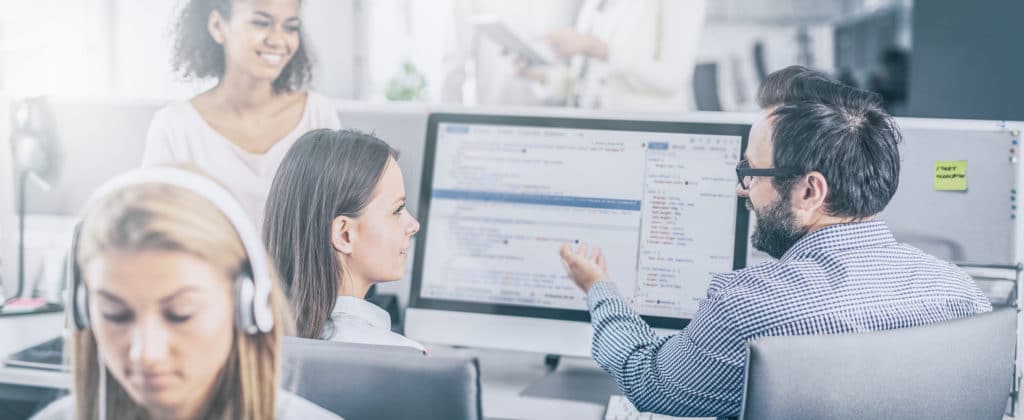 What are Some of the Benefits of Software Training for My Employees?
Employees who lack the ability to complete their work in an efficient manner easily succumb to frustration which directly affects their job performance. However, when company employees know how to use all the features of the business applications for their industry, their job becomes significantly easier, and their outlook greatly improves.
Will Employee Software Training Save My Business Money?
The truth is that businesses who don't invest in software training aren't operating at their peak capacity.
If your employees aren't fully utilizing the available software to accomplish required work processes, then they are wasting time on manual operations.
Software training does save businesses money because when employees are empowered to complete tasks more efficiently the result is a reduction in overall labor costs.
Kraft Technology Group has knowledgeable and patient staff that make it their mission to successfully assist businesses to train their staff to get the most out of their IT investments.
How Do Employees Personally Benefit from Software Training?
As technology continues to become more sophisticated and complex, employees often become confused or frustrated. Software training alleviates this stress.
Training from KTG allows each business to benefit from:
Improved Productivity – through efficient completion of tasks
Enhanced Communication and Collaboration – through a better understanding of communication technologies
Increased Satisfaction Among Employees – due to lowered frustration and confusion in the workplace
Schedule A Software Training Session
KTG's team of software training specialist can help with all your company software solutions. Schedule a consultation through our live chat operator or call our software training team.
---