Where Can I Find an Experienced Managed IT Services Provider in Nashville, Tennessee?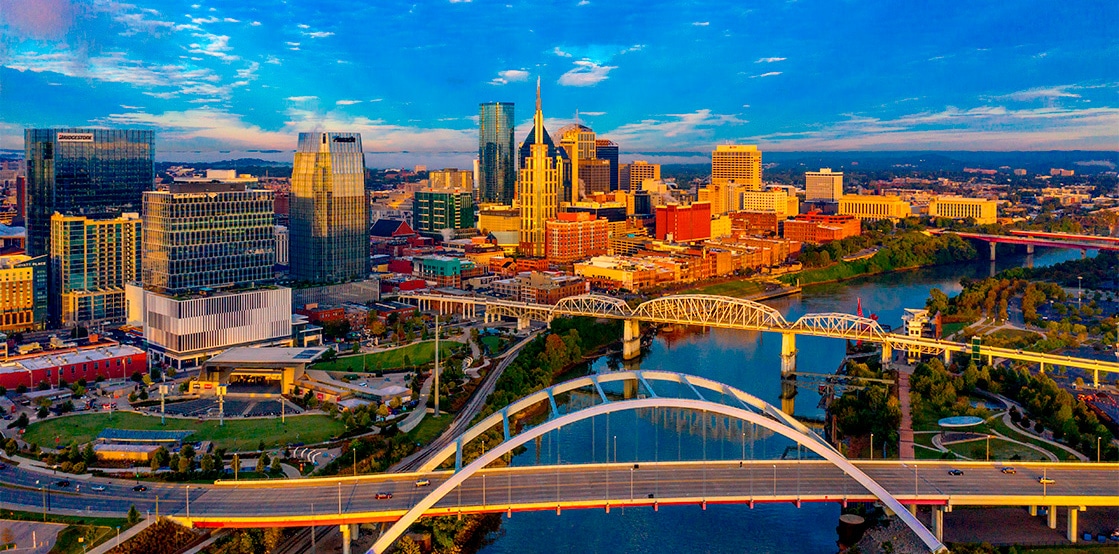 Far too many businesses have invested large amounts of money into IT support contracts only to discover later that they had fallen prey to a slick salesperson who was highly skilled at talking the talk, without the ability to walk the walk. No one wants to waste their hard-earned technology maintenance dollars on an IT team that is essentially learning how to do the work by trial and error.
After all, digitally advanced businesses have been found to experience almost 4 times the revenue growth over the previous year. You can no longer afford to work with an inexperienced team of technology professionals. Kraft Technology Group (KTG), a Nashville-based Managed IT Services provider, has the experience businesses need to do the following:
Achieve their organizational objectives, such as automating time-consuming tasks, accessing real-time data to make well-informed decisions, and more.
Depend on honest billing wherein a flat-rate monthly fee is offered, and when you go beyond that, there is transparency in terms of what's been done.
Five Reasons Companies Need Managed IT Services from KTG
Office 365 is available on a subscription basis, which means those who choose to migrate will enjoy predictable costs with applications that remain up-to-date. No longer is an additional office visit required to stay current with updates to your software suite. The necessary changes occur seamlessly to allow you to maintain your office workflow schedules without interruption of service.

Responsive help desk support available on a 24/7 basis

Multiple cybersecurity layers built-in to the service

Proactive strategies to avoid common technology pitfalls

Less downtime to promote optimal productivity

Streamlined workflow processes
What Can KTG Offer My Nashville Area Company?
KTG proudly offers their comprehensive suite of Managed IT Services for Nashville businesses to assist them with attaining the ideal IT working environment to support their industry and unique workflow. Our service offerings are backed by proactive technology strategies to ensure fortified security measures. Our team of professional IT technicians provides continuous monitoring, management, and maintenance to detect and remove any risk portals long before a cybercriminal is able to exploit them and cause harm to the business' networks and systems.
The staff at KTG consider it our mission to support each of our valued clients in delivering the highest quality of service, so you can get your work done without technology problems or interruptions.
What Industries Does KTG Currently Support?
KTG's team of IT specialists encompasses a large background of industry-specific IT talent and knowledge to make sure we bring our valued clients the technology solutions which are best suited to each Nashville organization and the work that they do.
Some of the industries we serve include:
What Areas Does KTG Serve?
Healthcare Practices
Financial Services
Companies
Non-Profit
Organizations
Small to Mid-Size
Businesses
Among the Middle Tennessee Zip Code Areas KTG Currently Serves Are:
Nashville Zip Code List
37013 Antioch / Cane Ridge
37027 Brentwood (as see Williamson County)
37072 Goodlettsville
37076 Hermitage
37115 Madison
37138 Old Hickory
37201, 37224, 37238, 37242, 37243, 37244, 37250 Downtown Riverfront / SoBro
37202, 37203, 37230, 37232, 37235, 37236, 37240, 37246 Music Row / Edgehill / Vandy / West End Circle / Downtown (western) / The Gulch / Wedgewood Houston
37204 12 South / Belmont / Lipscomb / Green Hills / Oak Hill / Edgehill
37205 Belle Meade / West Meade / West Nashville
37206 Lower East Nashville / Lockeland Springs
37207 North Nashville / Dickerson Pike
37208 Germantown / TSU
37209 Sylvan Park / Sylvan Heights / The Nations / Charlotte Park
37210 Woodbine / Glencliff / Briley / Elm Hill
37211 South Nashville/ Whispering Hills / Brentioch / Lenox
37212 Music Row / Vanderbilt / Hillsboro Village / Belmont
37213 Cumberland East Bank
37214, 37229, 37241 Donelson / Airport
37215 Green Hills / Forest Hills / Belle Meade
37216 Inglewood
37217 Edge-O-Lake / Priest Lake / Briley Parkway
37218 Bordeaux
37219 Downtown / Central Business District
37220, 37222 Oak Hill / Crieve Hall / Providence
37221 Bellevue
37228 MetroCenter
Suburban Zip Codes In Neighboring Counties
Williamson County
37027 Brentwood
37064 Franklin
37067 Franklin
37069 Franklin
37135 Nolensville
37014 Arrington
37046 College Grove
37062 Fairview
37179 Thompson's Station
37174 Spring Hill
Wilson County
37122 Mt Juliet
37121 Mt Juliet
37087 Lebanon
37090 Lebanon
37184 Watertown
37138 Old Hickory
Sumner County
37075 Hendersonville
37075 Gallatin
37066 Gallatin
37148 Portland
37070 Goodlettsville
37072 Goodlettsville
37048 Cottontown
37188 Whitehouse
Rutherford County
37086 LaVergne
37167 Smyrna
37127 Murfreesboro
37218 Murfreesboro
37130 Murfreesboro
Dickson County
37029 Burns
37036 Charlotte
37051 Cumberland Furnace
37055 Dickson
37056 Dickson
37187 White Bluff
Cumberland County
38555 Crossville
38558 Crossville
38571 Crossville
38572 Crossville
Cheatham County
37015 Ashland City
Montgomery County
37040 Clarksville
37042 Clarksville
37043 Clarksville
Maury County
37174 Spring Hill
38401 Columbia
---