Business Spotlight: Marc A. Wolfe Enterprises
Kraft Technology Group is proud to shine the spotlight on a great business:
Marc A. Wolfe Enterprises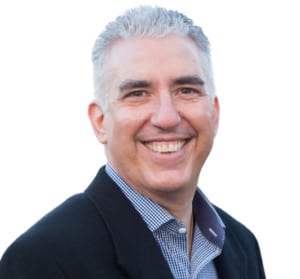 Being a great leader is harder than it seems. it requires the right communication skills, it takes helping create new leaders, and most of it all requires hearing beyond what is said.
Great business leaders are committed to continually growing and learning.
As important as this is, it's easier and faster to do it with the right guide. That's why so many business owners and executives enlist the expert help of an executive coach and innovation expert like Marc A. Wolfe.
Who Is Marc A. Wolfe?
Marc leads Marc A. Wolfe Enterprises, spearheading the company's three-pronged approach to business leader development:
1-1 Coaching to help leaders and executives identify and overcome what's keeping them and their teams from explosive growth.
Strategic Consulting to help teams better understand and pursue their next biggest priority faster and more efficiently.
Corporate Presentations inspire entire organizations to work together to build a culture that helps people stay and tell others why they do.
Marc founded the company to deliver much-needed direction, perspective, and advice to executives from Small businesses to Fortune 500 companies in a vast range of industries. Over his time in business, he and his team have helped an ever-growing list of clients, including the likes of CNBC, Tiffany & Co., and Goodwill.
If you and your leadership team need to refocus on your goals and better understand your obstacles, get in touch with Marc and his team today.
---