IT Services to Cut Costs and Improve Profits
Managed IT services now dominate the market. They help companies cut costs, run more efficiently and profitably, and bolster defenses against cyber attacks.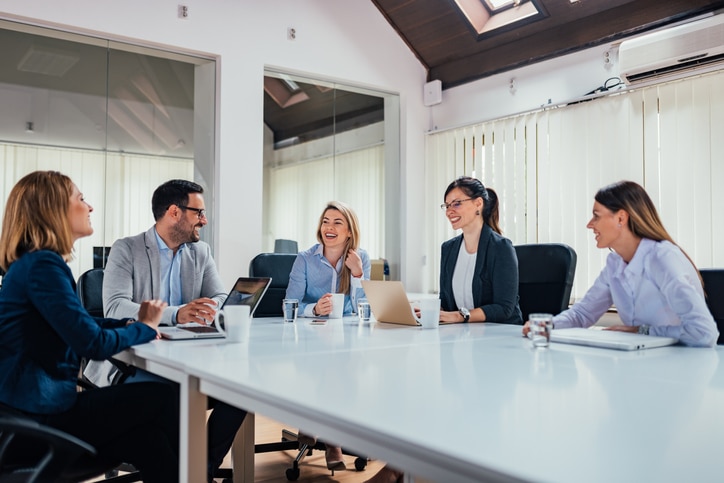 Signing up to use managed IT services used to be an experiment with unknown results. However, the business world has evolved, and managed IT services are now the new normal. According to CompTIA, "64% of organizations are using managed services for at least one IT function."
With well over half of the market has voted with their wallets in favor of managed IT services, you might be curious to know exactly how their services can improve your bottom line.
1. Maintenance
From simple internet reliability to more complicated software debugging and everything in between, managed IT services allow you to enjoy smoother technological operations throughout your company.
Your workforce can function more efficiently without the interference of IT problems. On top of that, managed IT services provide the same technological reliability at lower costs.
2. Cybersecurity
Ransomware and other cybersecurity threats continue to rise year after year. At some point in the future, every serious company will need increased cyber defenses to be able to maintain normal business operations.
Ransomware is a type of malware that takes control of your data. Cybercriminals hold business' data hostage until they are paid.
Many businesses are incapable of running without access to their data. Even if your business can maintain some semblance of functionality without its data, it'll be much harder to stay in the black.
According to Tech Republic, "While home users were traditionally targets, healthcare and the public sector are now targeted with increasing frequency. Enterprises are more likely to have deep pockets from which to extract a ransom."
3. Data Analysis for Decision-Making
Every action taken within a company produces data points. All of that data creates an opportunity for you to achieve greater insight into the functioning of your company. But none of that potential for insight benefits you if it's not exploited.
Managed IT services can set up automatic systems that track actions taken within your company, categorize those actions, and sort them according to your preferences. All of that refined data can be stored in formats that are simple to use and easy to understand.
In the end, you can see exactly which choices end up contributing to your bottom line, detracting from it, or having no effect at all. This way, you can correct profit-destroying mistakes, eliminate wastes of time, and double down on your most profitable contributors.
4. Enjoy the Benefits of Cloud Solutions
Using managed IT services can allow you to access the cutting edge of business tech.
According to Skyhigh, "Companies that adopted cloud services experienced a 20.66% average improvement in time to market, 18.80% average increase in process efficiency, and 15.07% reduction in IT spending."
5. Regulatory Compliance
The complexities of regulatory data compliance can be frustrating. Finding a capable managed IT service can free you from the headache of dealing with it yourself. It can also ease the worry of wondering if you've handled all the finer points correctly.
Managed IT Services: The Way of the Present and the Future
The market has already accepted managed IT services, and it looks like businesses will only be using them more as time goes on. Whether you're looking to cut costs, improve performance, or protect your business, managed IT services can help you improve your bottom line.
---