IT Services for Financial Services Firms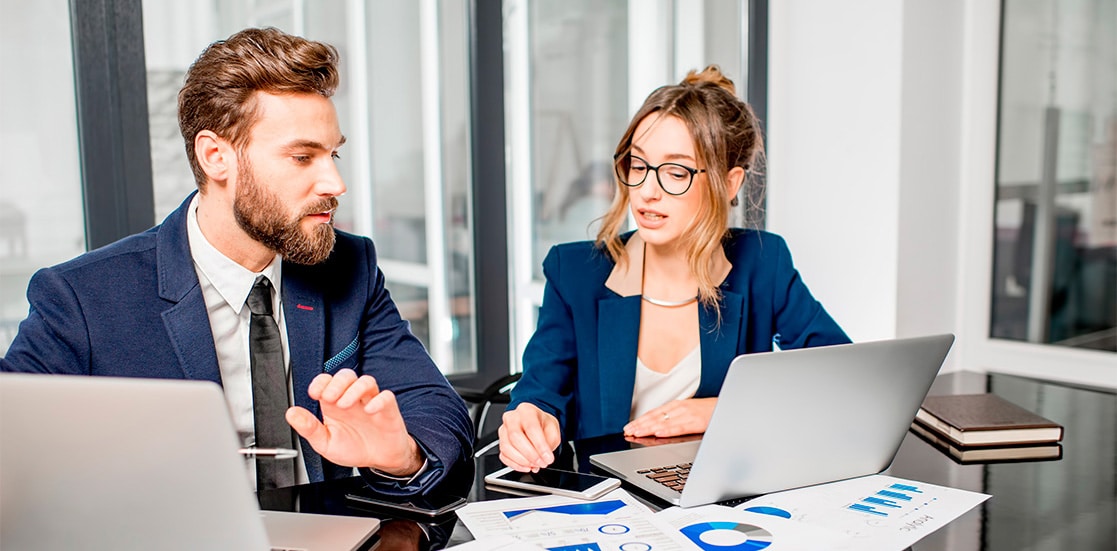 Did you know 50% of accounting tasks can be automated through innovative technologies that are available on the market? If you automate invoice capture and payments alone, you're able to save approximately 1 hour/day. That is a HUGE amount of time saved with one simple step towards digital transformation. But how do you get there? What does a modern financial services firm need to do to embrace technological innovation?
It's all about working with an IT company that specializes in serving financial services firms.
Financial Services IT Solutions & Support
Kraft Technology Group has been proudly serving the financial services industry for many years.
We have earned the trust of many different businesses within this sector – enabling us to provide them with optimized technology assets that operate at peak efficiency – fortified to ensure the cutting-edge cybersecurity they need. We've helped bring financial services firms with:
Installing the right accounting software programs to help automate time-consuming, lucrative tasks.
Monitoring their infrastructure around-the-clock to prevent any potential issues from resulting in costly downtime.
Implementing comprehensive cybersecurity solutions to prevent confidential client information from getting in the wrong hands.
Providing responsive support, whether remotely or onsite, to help resolve issues and get staff back to work.
What about protecting your confidential client information?
Protecting the information within the network and cloud assets of a financial services firm is not a job for an amateur. Since the industry is rooted in trusted relationships, even a small breach in security could be enough to spell the end of a promising business. Among the financial services firms that KTG currently serves are:

Banks

Hedge Funds

Wealth Management Facilities

Credit Unions

Private Equity Firms

Private Lenders
We secure your environment with a multi-layered approach that encompasses the following important elements:
Compliance Concerns – Regulatory compliance to PCI, FISMA, FTC, FINRA, Sarbanes-Oxley, GLBA.
Application and Software Issues – Integration and support for popular financial software, such as Microsoft Dynamics, Quickbooks, CCH Pro Systems, and more.
Provisioning Remote Employees and Satellite Offices – Mobile solutions to promote greater tools for collaboration while maintaining the confidentiality of data.
Business Continuity and Data Backup – Automatic, encrypted, and verified backup and disaster recovery services both local and in the cloud.
Firewall Implementation, Configuration, and Management – Installation of the right firewall for your application and remotely updating it to stay current.
Traffic Filtering – A predetermined set of criteria will be used to limit employees' access to specific, dangerous and time-wasting websites.
Employee Cybersecurity Awareness Training – Online training, blind testing, and group courses to help your employees understand and recognize threats.
And much more – depending on your environment, we'll perform a thorough risk assessment to see what's needed to keep you safe.
Get started with an IT company that specializes in serving financial services firms.
Call (615) 600-4411 or email us at info@kraftgrp.com to talk about what KTG can do for you.
---