iPadOS Will Change Professional Tablet Usage
Tablets aren't just for your grandma anymore.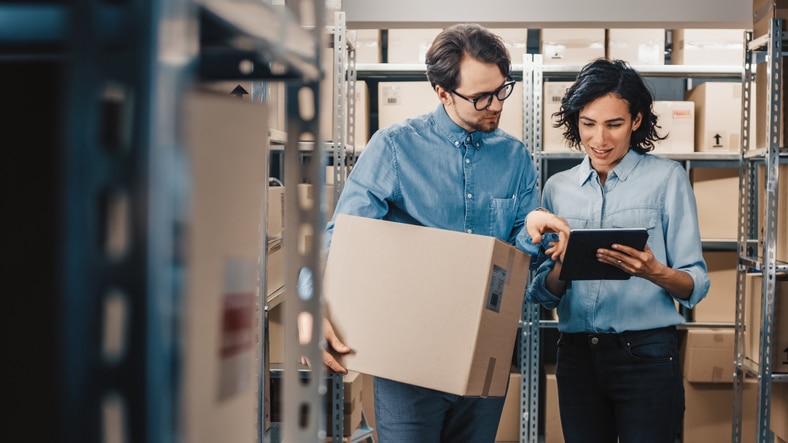 Once popular as an accessible, easily understood introduction to modern technology for older generations, the personal tablet has found new uses in recent years. Its large display has made it ideal for visual-based professionals like graphic design, and the middle point between a limited smartphone and a full-fledged laptop provides a convenient compromise for frequent travelers.
But what about in the office? When everyone has a desk and a computer, what's the real use of having a tablet?
While once the tablet's role in the modern business world was difficult to nail down, Apple's new iPadOS offers new opportunities to those that bring their tablet to the office.
What's So Special About iPadOS?
This new operating system is Apple's invitation to users to get rid of their heavier, less convenient laptop. Built with the fundamentals of the user-friendly iOS, iPadOS offers further improvements unique to a tablet experience.
Overall, the new operating system allows users that are familiar with a conventional desktop experience to work in the way they prefer. iPadOS makes the iPad more like a laptop, without the price tag, weight, or size constraints that come with it.
It's these many changes that will help to promote the iPad's use in the business setting. If users can get the full experience of a laptop without having to take one everywhere with them, they'll be more likely to make the iPad their primary work device.
4 Key Features Offered By iPadOS
"Desktop" Features That Improve User Experience.
iPadOS provides a number of seemingly minor features that, in use, drastically improve the user experience, making the iPad more like a conventional laptop or desktop:
Users can pin widgets to the left or right side of the screen.
Apps can be anchored side by side for easy reference from one to the other.
Users can open multiple windows of the same app and swipe through them.
It's features like these that will allow users to work in the way that they're used to, based on years of experience in working off of laptops and desktops.
Full Support For External Storage Devices.
No longer will users be limited to transferring files between cloud intermediaries when they need to share some information. iPadOS allows users to connect adaptors via the Lightning or USB-C port to external storage devices.
Using that and the File App, users can easily share files to thumb drives and external hard drives, allowing for more seamless collaboration between the users iPad and a range of other devices.
Furthermore, this new capability will allow users to augment the local storage capabilities on their iPad. Larger files and long-term archival can be left to external hard drives, and local storage can be prioritized for more regularly needed data.
Improved Safari Experience.
Users have long known that mobile browsers are less than ideal. Trying to view a webpage on your phone or tablet may work the way you want it to, but more often than not, the formatting or functionality will be affected by the mobile browser and operating system.
But no more – iPadOS's Safari browser now provides a feature-rich experience, ensuring that any web pages visited appear and operate as intended.
Use Your Mouse With Your iPad.
At long last, users that prefer the traditional mouse and keyboard experience will be able to do work the way they like. While Bluetooth keyboards have long been compatible with tablets, Apple has never allowed for mice to be used as well.
iPadOS adds traditional mouse support to the user experience, which will make a big difference for those that rely on precision-based clicking in Microsoft apps like Excel and PowerPoint.
Can You Say Goodbye To Your Laptop For Good?
Not quite – but it's certainly moving in that direction. On its own, an iPad running this new operating system provides a great user experience, but it could be risky to venture out on a business trip with your trusty laptop. In order to make the experience truly intuitive and productive, you'd need to invest in a keyboard, mouse, and likely a port hub (offering USB support, audio jack, etc.).
As with any new tech development, don't commit 100% from the get-go. Try it out, see what works, and watch as Apple releases further updates and features to improve the experience.
Like this article? Check out the following blogs to learn more:
The Need for Cybersecurity Expertise at the Board Level for Banking
The new Health Industry Cybersecurity Practices (HICP)
---