Don't think a domain name affects SEO? Think again. Use these tips to make your domain relevant to local search engines.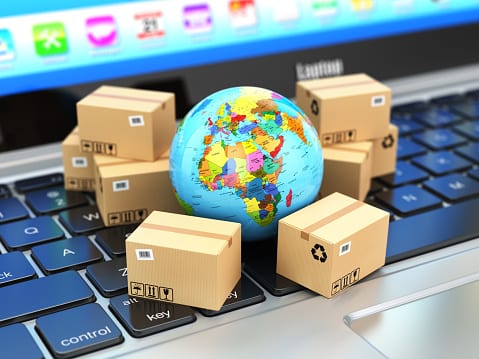 Domain names hold more importance to a business than most companies first realize. Domain names not only help your web pages get found by clients but also play a vital role in driving search engine traffic. When choosing a domain name for search engine optimization, you need to consider more than just relevancy. Page ranking and security will also need factoring in.
Start at the Top
A top level domain extension will be your website's meet and greet for current and prospective clients. This is why you must aim to make a good first impression. Ideally, you want to choose a domain ending in .com, .co.uk, or .edu. Domains ending with .info or .biz are believed to be negatively affected by Google's search engine algorithms. Newly developed domain names can also be detrimental to ranking.
Be Keyword Friendly, Not Spammy
Many new businesses make the mistake of trying to stuff their domain names with keywords related to their brand. If a keyword makes sense to your company then by all means, put it in your name. However, domain names like buyhighqualitycheaptiresnow.com are going to be recognized as spam by Google and will be associated with the low-quality content. Build your own brand recognition through your domain selection. When settling on your domain name, go for a memorable moniker your customers can easily remember without having to jot the name down. Try to avoid hyphens between words when possible as well. Too many hyphens decrease the chances of having clients finding your website quickly.
If you do use keywords in your domain name, specific keywords will always perform better than their generic counterparts. For instance, people are more likely to click on a link titled racingscooters.com versus myscooters.com. Keep in mind too that generic website domains are also a less cost-effective choice overall for a business. Since a generically named domain is already likely owned, you'll have to pay more to gain ownership.
Brand significance will make the biggest impact when choosing an appropriate domain name. Even if you're not yet well known in the industry, Google will eventually recognize your company page as a legitimate business and rank it as such. Even if your business has a common name, you can still rank high in search engines. For instance, type in "apple" and you're not likely to come across any first page results related to the fruit.
Keep in mind that the shorter the domain name you choose, the better. Ideally, your domain name will have no more than one or two words in total. Many of the top ranking domain names have fewer than 10 characters (not including the extensions).
Subfolders Versus Subdomains
Some developers have launched content on subdomains as a way to rank higher in SEO. An example would be blog.yourcompanyname.com versus www.yourcompanyname.com/blog. Research has shown subfolders will actually do better for your SEO than subdomains. The only exception to this rule seems to relate back to whether you have a foreign language version available on your website or not. In that case, a subdomain is preferred. Also, you will want to have a geo-specific extension for each of your websites. As an example, if you're looking to target customers in Australia, your domain should end with .com.au.
Security Considerations
Phishing scams are a widespread problem. Cyber criminals create domains for the particular purpose of stealing valuable information from individuals browsing the web. The web developer will create content on the page to look strikingly similar to a legitimate provider. When choosing a domain, you want to steer clear of selecting an address with an URL that could easily be misspelled and land customers on a malicious website. Also, your IT security team should be responsible for keeping a look out for parked domains once your site goes live. A parked domain is a placeholder for future web content. By blocking parked domains, they prevent malicious content from going live.
The biggest takeaway is to choose wisely before going live with your new domain name. The age of a domain will also affect SEO. Making a solid name pick beforehand helps you avoid changing the domain down the road and undermining your current SEO work.
---