What Exactly Happens on the Dark Web?
The dark web resides in a space hidden from search engine crawlers. To gain access to websites on the dark web, you need an anonymizing browser known as Tor.
It is no surprise that this part of the internet attracts bad actors. According to a study conducted by researchers at King's College in London, many live dark web sites contain illicit content. The researchers explored content published on close to 3,000 websites in 2015 and discovered that 57 percent of the sites feature illegal material.
Another study conducted by the University of Surrey in 2019 revealed that the number of dark web sites with harmful content grew by 20 percent since 2016. The research study showed that up to 60 percent of the listings pose a threat to businesses.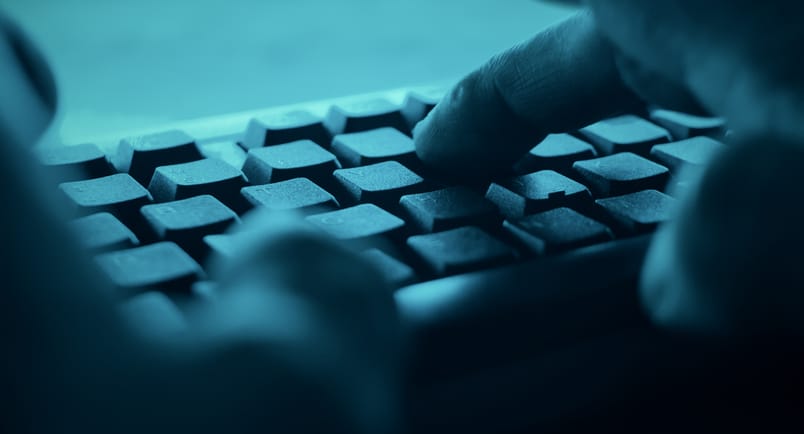 Dark Commerce
Visitors to the dark web can buy a wide variety of illicit items, including drugs, credit card numbers, hacked Netflix account details, counterfeit bills, weapons, and hacking software. Researchers discovered dark web marketplaces offering login credentials to a US bank account containing $50,000. Buyers could get their hands on the credentials for only $500.
Additionally, criminals offered seven prepaid credit cards containing $2,500 each. Buyers needed to pay only $500 for the cards (shipping included). On the other hand, buyers for a Netflix premium account paid $6 for lifetime access to streaming content. Visitors can opt to hire hackers to attack targeted IT infrastructure. Alternatively, they can purchase a comprehensive list of passwords and usernames.
Despite the proliferation of illegal activities, the dark web also features legitimate sites. You can find a social network known as the BlackBook (the Facebook of Tor). Chess players can join a popular club to engage in standard play.
Cryptocurrencies on the Dark Web
Marketplaces on the dark web have flourished partly because of cryptocurrencies, which enable users to transact anonymously. Almost all commerce sites on this part of the internet handle transactions using Bitcoin, Ethereum, or other digital currencies.
The sites also come with forums, customer reviews, and shopping carts. However, the credibility of customer ratings and reviews is dubious due to the universal anonymity of users. It is common for unscrupulous merchants to disappear with customers' cryptos and re-emerge on a new site under a different name, thus scamming buyers.
Some merchants on the dark web offer escrow services to reassure customers that delivery of the ordered items will take place as promised. Thus, customers can trust the merchant. On the other hand, dispute resolution is tricky since encryption eliminates communication records. In this environment, even the most straightforward transaction comes with a PGP key.
Many buyers on the dark web faced jail time when they tried to conduct cross-border transactions in illicit items.
Threats to Businesses: Harmful Dark Web Tools and Services
The dark web hosts an array of tools and services that pose a significant threat to enterprises. These elements come in a wide variety of categories, and they can threaten the security of networks and data. The categories include:
Customer data
Phishing
Remote access (keyloggers and exploits)
Espionage
Intellectual property
Credentials
Infection or cyberattacks
Financial data
These threats can undermine an organization's reputation, disrupt day-to-day operations, or cause direct financial loss. Denial of service attacks and malware infections can compromise a company's ability to operate smoothly. Meanwhile, espionage and IP theft can result in significant financial losses or degrade a business's competitiveness.
In Nashville, TN, IT experts at Kraft Technology Group urge businesses to implement robust cybersecurity measures to minimize risk to day-to-day operations.
Chaotic Web
The dark web is chaotic to the core since all users operate anonymously. This reality is in contrast to the vision of vibrant marketplaces with easy navigation. Many users who frequent this space are scammers in search of unsuspecting victims.
Accessing the dark web via the Tor browser enables users to remain anonymous as it handles page requests via multiple proxy servers. Thousands of volunteers operate the servers in various parts of the world. Routing via a string of servers makes the user's IP address untraceable. On the downside, this approach results in slow, unreliable, and unpredictable connections.
Website Naming Structure
Although sites on the dark web come with standard features, they use a different naming structure. The website names end in .onion rather than .com, net, or .co. They employ a special-use top-level domain suffix, which indicates that the website is part of a hidden service accessible via the Tor network. Browsers need the appropriate proxy to access websites ending with .onion.
Websites also employ a scrambled naming structure resembling computer-generated passwords. One of the popular e-commerce sites known as Dream Market uses 'eajwlvm3z2lcca76.onion' as its address.
Services Offered by Kraft Technology Group
Founded in 1992, Kraft Technology Group provides managed IT services to companies in different parts of Tennessee, including Nashville, Brentwood, and Franklin. Many local businesses rely on the vendor to handle digital transformation, strategic IT consulting, cybersecurity services, cloud storage and co-managed IT support.
By enlisting the help of Kraft, your organization can integrate cloud technologies cost-effectively. The IT service provider conducts thorough assessments to help you make the right decisions. As a result, you will find it easier to bolster data protection, enhance scalability, and automate data backups.
When it comes to technical support, Kraft Technology Group handles routine maintenance tasks to keep your workstations, servers, and other IT assets working optimally. Information technology professionals assist your team with the installation of software updates to eliminate vulnerabilities. Around-the-clock network and systems monitoring help detect issues before they cause disruptions.
Both onsite and offsite support services promote uninterrupted workflow, which boosts productivity. IT experts at Kraft take a holistic approach to cybersecurity. They employ various tools and protection measures to prevent breaches. These measures include regular patch management, advanced encryption, firewall configuration, and endpoint management.
The service provider conducts assessments of the existing IT security solutions to determine the right approach to maximize security. During the process, experts check IT infrastructure for vulnerabilities. They proceed to help the client formulate a robust IT security strategy before addressing any identified issues.
---