Microsoft has just announced the launch of three new applications designed with small business success in mind. Users of Office 365 Business Premium will have access to great new features that will help streamline routine processes and kick marketing efforts up a notch.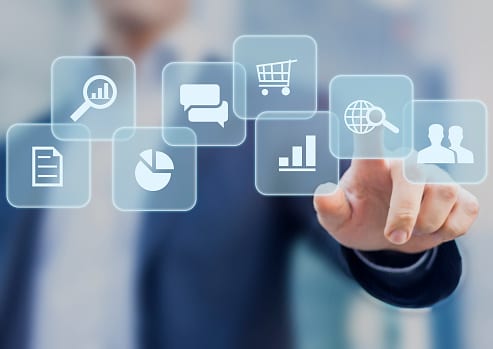 In addition to these new apps, Microsoft is also introducing Office 365 Business Center, developed as a central place for users to manage these additions and get an end-to-end overview of everything that's happening within your business. Business Premium subscribers in the UK, US, and Canada will have access to a preview of both the new apps and the Business Center starting mid-July.
Here is a quick look at these new Office solutions.
Microsoft Connections
Email marketing is a great way to increase your sales and reach a new customer base. However, figuring out where to start with an email marketing campaign can be a daunting task. Available on the web and as an iOS or Android mobile app, Microsoft Connections will allow you to put together sleek and professional campaigns with surprisingly little effort. Simply choose from a selection of pre-designed templates for customer referrals, newsletters, or announcements and customize your template to suit your marketing project. Easy to use options for prospects and clients to opt-in or unsubscribe from your mailing list is available for each campaign.
As your mailing list grows, you have the ability to create segments to manage specific groups of customers better and target each group accordingly. Subscriber activity updates and performance charts are available to help you track open rates, clicks, offer redemptions, new opt-ins, and unsubscribe numbers for each separate campaign. These statistics will give you a clear picture of which parts of your email marketing strategy are working, and which aren't.
Microsoft Listings
A consistent and easy to find online presence is a necessity if you want new customers to discover your business. That means making information like location and business hours available and keeping that information up to date. Doing that across multiple sites and platforms can be a hassle, which leads to outdated and unhelpful information being left for prospective customers to find.
Microsoft Listings uses a simple and straightforward web dashboard to help you publish, track, update, and maintain your business' online presences. Manage business listings on sites like Facebook, Google, Yelp, and Bing from one easy app by making changes to a central profile. Any information changed or added to your Microsoft Listings business profile will automatically update profiles on your connected sites. Track online views and reviews using the dashboard, and use the feedback provided to make impactful changes to your business' online reputation.
Microsoft Invoicing
Finances are a vital part of every business. Tracking pending payments, getting estimates and invoices out exactly when they're needed, and processing payments quickly and efficiently are all critical to your business' ongoing success. Keeping these transactions running smoothly and keeping track of all the necessary details can often be confusing and tedious, especially when each process has its own system. Spreadsheets and paper invoices only add to the headache, and can sometimes lead to costly mistakes.
Microsoft Invoicing takes the hassle out of business finance by making it easy to generate professional-looking invoices and estimates, helping you get paid on time for your products or services. Available on the web and as an iOS or Android app, Microsoft Invoicing connects with QuickBooks, letting you sync customer and business data and transfer needed invoicing information directly from program to program, and to your accountant. This app is set up to work with PayPal, meaning your customers can use their debit or credit cards to pay online, adding an extra level of convenience to transactions that your customers will love.
Office 365 Business Center
This is the hub that brings Connections, Listings, Invoicing, and Bookings together. Office 365 Business Center grants easy access to your business apps and data from a central location. Featuring a unified dashboard, you can quickly view key metrics from each app, such as new appointments, outstanding invoices, open rates on your latest campaign, and Yelp reviews.
This web-only dashboard includes an activity feed that displays the details of what is happening in each app, making it simple to keep tabs on the important goings-on within your business and staying constantly up-to-date. The activity feed also provides suggestions and alerts, helping you make sure invoices are paid on time, and critical tasks aren't missed.
The best part? Since all of these apps were built to work together, they're essentially plug-and-play. There's no time wasted configuring settings and testing connections to make sure your apps are communicating the way you need them to. Data is shared between the apps automatically, saving you and your staff the trouble of re-entering data. And as a business owner, you have complete control over who has access to which apps, and the data they contain.
This application and service launch comes with an added bonus for Business Premium users – MileIQ is being made available to for you to use along with your Office 365 subscription. MileIQ makes tracking and reporting mileage from a personal vehicle used for business activities such as meetings, conferences, or sales calls simple and convenient. Users will be able to log unlimited drives each month as part of your Business Premium subscription.
Want to learn more about the technology resources and solutions available to help your business thrive? Contact Kraft Technology Group at info@kraftgrp.com or (615) 600-4411 today. We're the IT professionals businesses in Nashville trust.
---