The FBI's 2019 Internet Crime Report Notes $33 Million In Tennessee Cybercrime Damages Last Year
The most significant cybercrime events of the year don't just make for good "doom-and-gloom" news – they're important reminders about the reality of cybercrime and the need for cybersecurity. According to the FBI's 2019 Internet Crime Report, Tennessee had more than 5,500 victims of cybercrime last year, with a combined total of $33 million in losses.
Does that number include you? Even if you haven't been made a victim by cybercriminals yet, that doesn't mean you're not a target.
By paying attention to the ways that cybercriminals cause so much damage and steal so much data, you're better prepared to notice if something like that is happening to you.
The key to defending against cybercrime tactics is to stay aware of how they're changing. Do you know what 2019's biggest cybercrime trends were?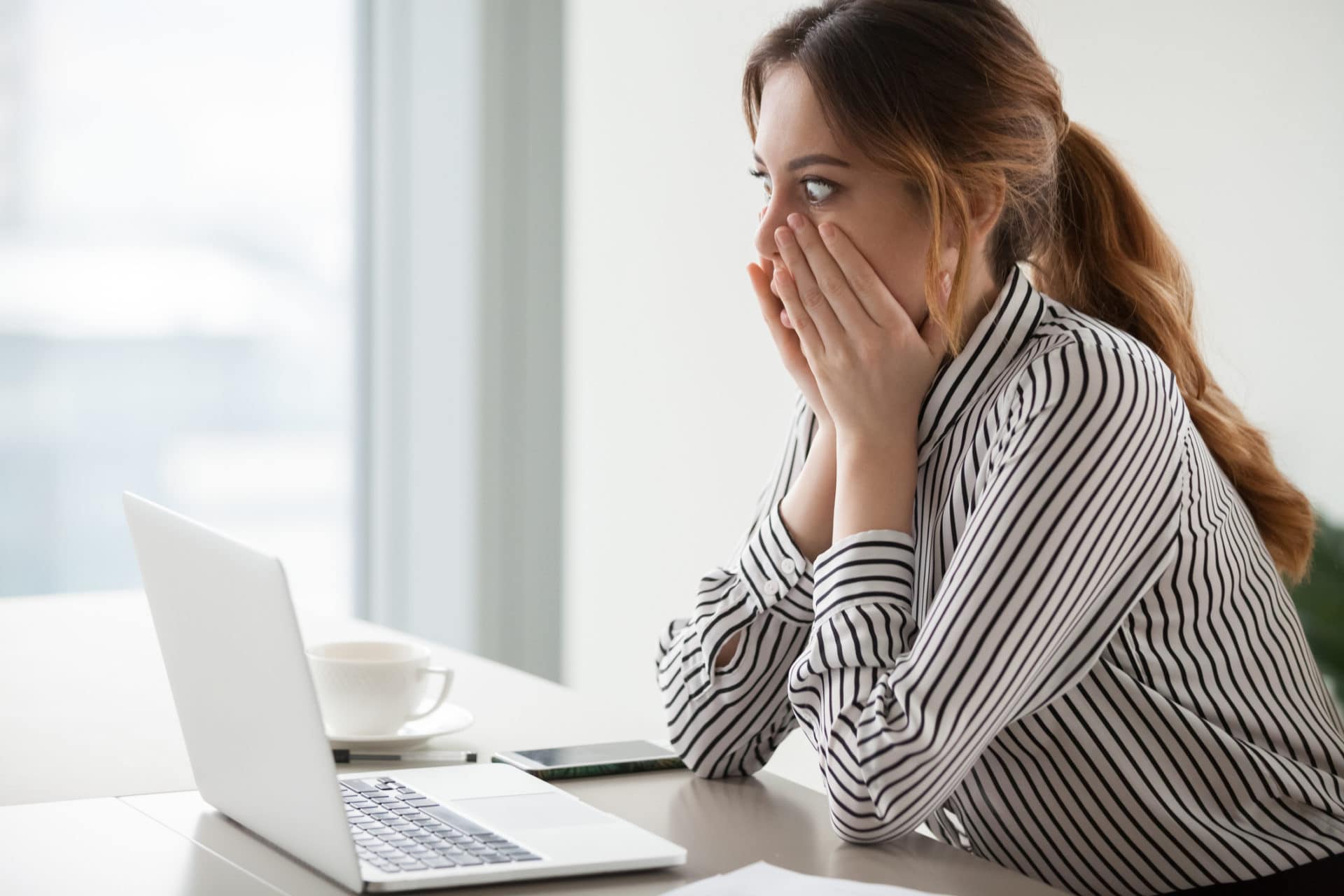 Key Takeaways From The 2019 Internet Crime Report
Depending on how you do the math (whether by the number of victims, or amount of monetary damage), the following cybercrime scams were the most notable in 2019:
Business Email Compromise — $1,776,549,688 In Losses
Business Email Compromise is a social engineering technique used by cybercriminals in which they pose as a business or member of a business in order to execute fraudulent payments.
In layman's terms, a cybercriminal will write an email pretending to be from your credit union, and request that a payment be processed – instead of to a legitimate source, the payment will go to them.
A popular form of Business Email Compromise is CEO Fraud. This occurs when a cybercriminal impersonates a high-level executive (often the CEO). Once they convince the recipient of the email (employee, customer or vendor) that they are legitimate, they then attempt to get them to transfer funds or confidential information.
Phishing — 114,702 Victims
Phishing (and all social engineering techniques) is about the element of surprise.
It's a method in which cybercriminals send fraudulent emails that appear to be from reputable sources in order to get recipients to reveal sensitive information and execute significant financial transfers.
The key to phishing methodology is that it doesn't rely on digital security vulnerabilities or cutting-edge hacking technology; phishing targets the user, who, without the right training, will always be a security risk, regardless of the IT measures set in place.
Ransomware — $8.9 Million In Losses
In a ransomware attack, a hacker gains access to an organization's computer systems.
Typically, an unsuspecting user clicks on an emailed attachment that appears to be a bill or other official document. In actuality, the attachment installs a malicious software program (malware) onto the computer system. Once embedded, the malware allows a hacker to access critical systems, often giving complete remote-control data and access.
Ransomware generally infects a target system via phishing, a method in which cybercriminals send fraudulent emails that appear to be from reputable sources in order to get recipients to reveal sensitive information and execute significant financial transfers.
Tech Support Fraud — $54 Million In Losses
Tech support fraud is a simple, yet effective scam. By posing as tech support claiming to help users with a compromised e-mail or bank account, a virus on a computer, or a software license renewal, cybercriminals can gain access to private information.
How Can You Stay Secure In 2020?
When you're not sure if you have the skills or knowledge to get the job done, what can you do? Consult with the cybersecurity experts from Kraft Technology Group.
We will manage your cybersecurity services in Nashville and surrounding cities, simple as that. Instead of needing an employee or internal team to keep your tech and data secure, you let our team do it for you:
We'll perform regular vulnerability testing as per industry standards to ensure you aren't dealing with overlooked cybersecurity weaknesses.
We'll help you plan and achieve a secure environment to work in.
We'll provide ongoing service and support for any security-related concerns you may have.
We can put our big business cybersecurity expertise to work for you, implementing best practices, identifying vulnerabilities, and protecting you against the more common and dangerous cybercrime threats in the business world.
Like this article? Check out our blog to learn more.
---